Small Group Management Software to Grow Your Ministry
With GroupVitals, churches are connecting more people to healthier groups 🙏
Text & Email
Staff & leaders can send emails & texts to their people and groups. ❤️📱
Easy Roster Updates
Keep your data accurate by emailing a roster update to leaders. No login is required to update 🙌
Ministry Health Metrics
See metrics to track & measure ministry & group health, signups, engagement & turnover.
Track Signups
Never let someone fall through the cracks. See all group prospects & where they are at in the process. 
See Ministry Activity
Each person & group has a detailed timeline of what they've been up to, so you're always in the loop.
Easy Leader Access
Each leader will have an account to login so they can keep their group updated & send group messages.
Flexible Group Tracking
Organize and search groups by group types, life stage, group models, tags and much more.
Coaching Leadership
Track your coaches & senior coaches to know which groups & people are within their span of care.
Group Health Surveys
Understand a member's group experience & capture stories of life change. Learn More.
Multi-Campus
Track groups, people & ministry leaders by campus & restrict access to their campus.
We keep your data in sync with…

Read what our raving fans have to say…
"My friend Tony Hill has developed an AMAZING small group software that tracks connection (whether people are joining/connecting to groups), manages groups, and measures small group health. You really should check it out. This is a game-changer." Ben Reed
"I realized I needed a tool like GroupVitals when I found out that 
I was unaware of groups that were struggling
. Without GroupVitals, Our staff now feels like we have a better idea of what is going on and we can more effectively evaluate what is working in groups and what isn't. Most importantly, I no longer worry that leaders are operating solo on an island anymore; 
everyone now feels more connected and supported because of this tool.
" 
Dave Bolin
"Before GroupVitals, 
we really didn't have a good pulse
 on which groups were meeting, how often and who's in those groups. With GroupVitals, I now have a more accurate pulse on the engagement in groups. It's snapshot view of super helpful metrics has 
given me real data I can use to asses the health of the ministry
. We've also been able to save administrative time, which has allowed us to focus more on developing better relationships with leaders." 
Nathanael Brown
"GroupVitals saves me time, which allows me to focus more on the bird's eye view of the health of the ministry; I have 
more time to think about the big picture
. Initially I was concerned that my leaders would struggle with transitioning to this new system, but with it's 
easy to user interface and clear training material
, they had little to no challenges adopting it." 
DJ Murvine
"GroupVitals 
automates challenging and tedious administrative things
 like gathering attendance numbers, checking group health, following up with leaders and plugging in new people to groups. This helps to 
decrease my stress
 and it gives me more time and energy to spend on investing in leaders through recruiting and training." 
Nick Duffel
"Because of GroupVitals, 
I have a better understanding of the health of our groups
 and I can make more informed decisions on how to best connect people and support leaders… all from one location. That gets me excited about growth! And, I don't have to worry about missing any details. It offers so much more than Excel ever could for managing my groups." 
Jason Miller
"One of the best parts about using GroupVitals is being able to fill in the holes where people had previously been falling through the cracks. I am able to follow-up easily with group leaders and check-in with them about group consistency. My favorite part is the health survey. I love the direct feedback I'm getting from group members, as 
it provides great insights into the health of our groups
." 
Nick Schonlau
"With GroupVitals, I no longer have to worry about the details of monitoring the progress and activity for my groups. 
This tool has been a part of setting the conditions for God to do amazing things in our groups.
 I can clearly see evidence that people are connecting and growing in their relationship with Christ.
Wayland Coker
"For me, the least enjoyable part of small group leadership is administration. With GroupVitals, that 
weight has been taken off my shoulders
, which has saved me valuable time. I'm now using this extra time to invest in people, so I can have healthier leaders and ultimately, a healthier ministry." 
Rodney Booe
"It's such an encouragement to see the group meeting notifications in my email inbox, confirming that groups are meeting throughout the week. I've also been excited with the response of group leaders. They have embraced GroupVitals, telling me 
it's a great tool and how easy it is to use
." 
Shane Williams
Some of the churches we serve…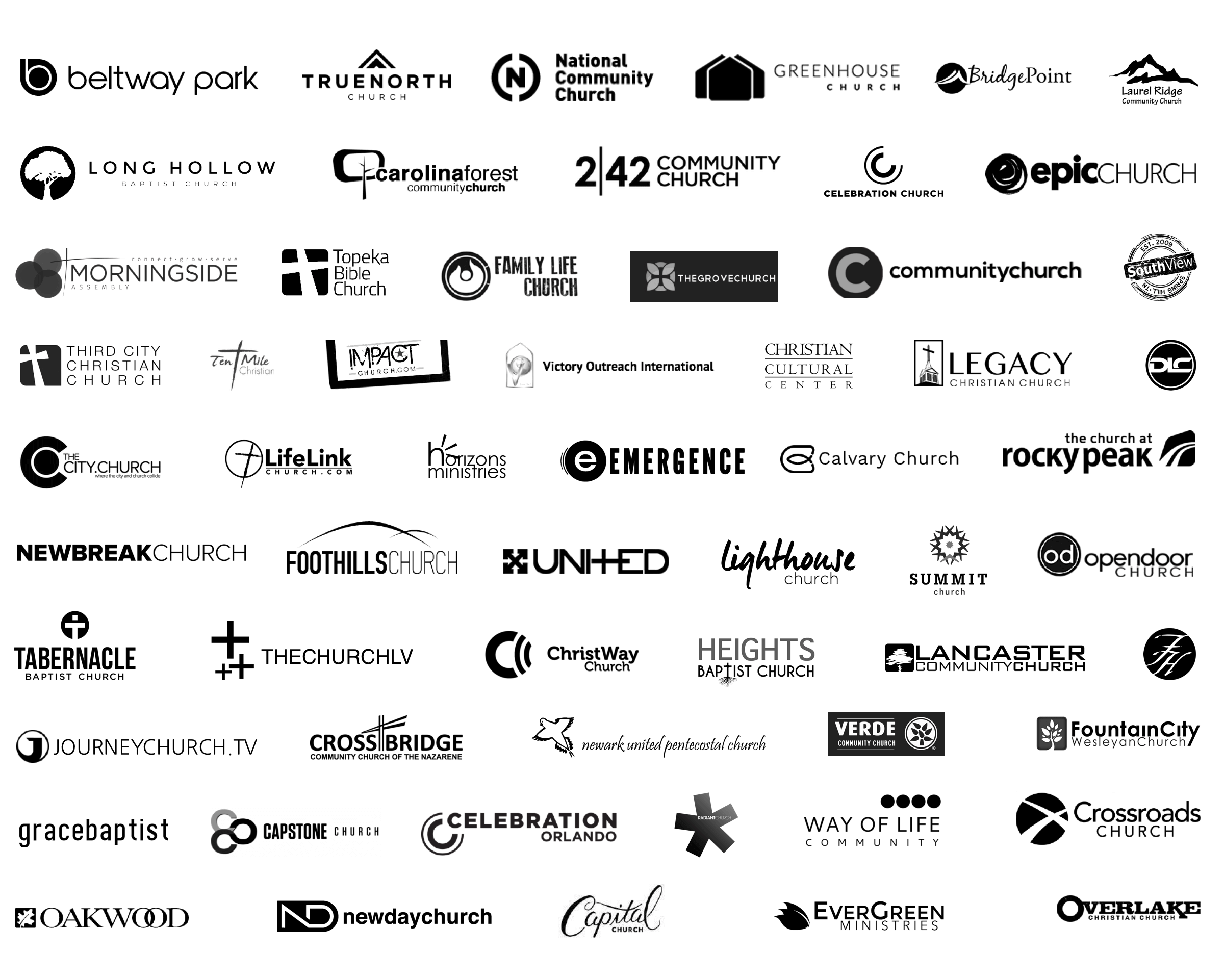 Why not setup your free acount now?
Frequently Asked Questions
What kind of support and training do you provide?
We have lots of video walkthroughs for your ministry staff to watch, including this leader onboarding video. We have videos that cover every major section within the software. Look for the information ( i ) next to each section's name at the top to find these videos. We also have an extensive knowledge base that's searchable within GroupVitals. If you still have more questions or need help, the account administrator can contact us (here's how) and we'll be happy to help 😃
Do you integrate with my church database?
Currently, we integrate with FellowshipOne (Premier/Legacy). Next, we'll integrate with Church Community Builder sometime in the near future. Some others on our radar for possible future integration are: Planning Center Online, Breeze, Grace Base, Think Ministry Platform, Shelby Arena, Elexio, Elvanto and ACS.
Do you help with rolling out GroupVitals to our church?
We've helped a lot of churches roll out GroupVitals to their ministry. We've taken that experience and put together a Getting Started Guide of best practices, step by step.
How easy is it for my leaders to use GroupVitals?
Many churches switch to GroupVitals because it's easier for their leaders to use compared to their current church ChMS. We believe that if we make this easy for your leaders to use, they'll be more likely to use it. If they are more likely to use it, then you'll end up with better information about your groups from your leaders. We also provide a great 5 minute training video for your leaders to watch, to learn how to setup their account and use GroupVitals as a leader. Almost every group leader finds GroupVitals to be very intuitive.
0 – 5 Groups → FREE 🎉

6 – 25 Groups → $59

26 – 50 Groups → $99

51 – 75 Groups → $139

76 – 100 Groups → $179

101 – 150 Groups → $219

151 – 200 Groups → $259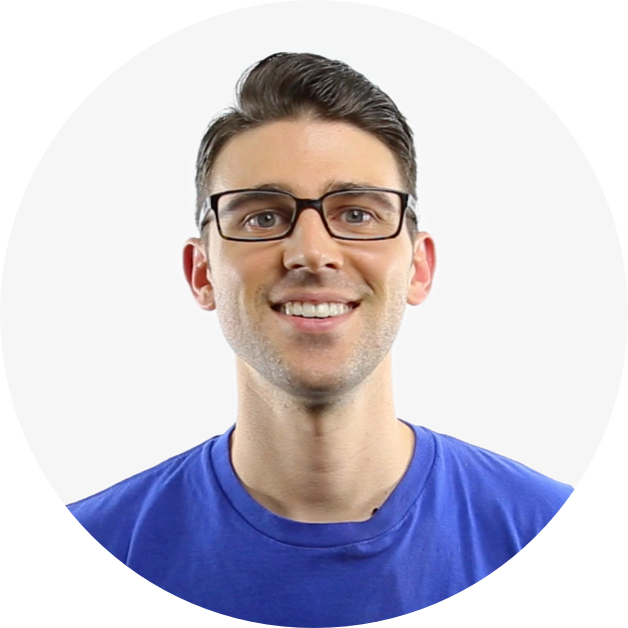 Tony Hill, Founder & CEO
Nashville, TN
Hey there 👋
I had lunch with my church's group pastor back in 2013.
(It was Backyard Burger… I love their sweet potato fries 😋)
While I was enjoying my fries, I told my pastor I was considering starting a software company as my next venture.
30 minutes later and I had a laundry list of frustrations he was experiencing. Managing and tracking groups with our church's database was clunky. Using spreadsheets was fine until the number of groups started to grow.
I guess he was trying to tell me I should build group software ¯\_(ツ)_/¯
He wanted something that's easy for him (and leaders) to use. Plus, it would be nice to have actionable insights into how groups are doing. This way, he could avoid spending hours figuring out how to generate reports. 
Not long after that lunch, he sent off dozens of emails to his group ministry friends around the country. He told them what I was up to and said we should connect. So that's what I did.
3 things I learned from conversations with those 30+ ministry leaders:
#1 They didn't like how their church database was set up for managing groups and leaders.
#2  They wished they had more insights into the health of their groups.
#3  They had little insight into who signed up for groups and who was falling through the cracks.
So, I gathered all my feedback the group ministry leaders gave me and rounded up a couple of developers.
Within a few months, we had our first version of GroupVitals and it was a hit.
Most of our initial beta testers are still customers today. You can read some of their testimonials above.
What's amazing to me is that I've never really had to go out and sell this. Most of our customers come from word of mouth at conferences and meet-ups.
It's been quite the journey so far and I'm honored to be able to impact thousands of small groups around the world. I know how life changing they can be.
(My first small group set me up on a blind date with a girl who's my now wife)
I'm honored to serve these churches and to be a part the story of folks who's lives are being changed by their small group.
If you have any questions for me, feel free to email me.
All the best,
Tony
To see more people in the world connected to a healthy faith community.
To build software that group ministry leaders love, because it saves them time and gives them actionable insights into the life and health of their ministry.