A Dashboard to Keep a Pulse on Your Groups.
Make better decisions and provide better care for your groups with your new groups dashboard.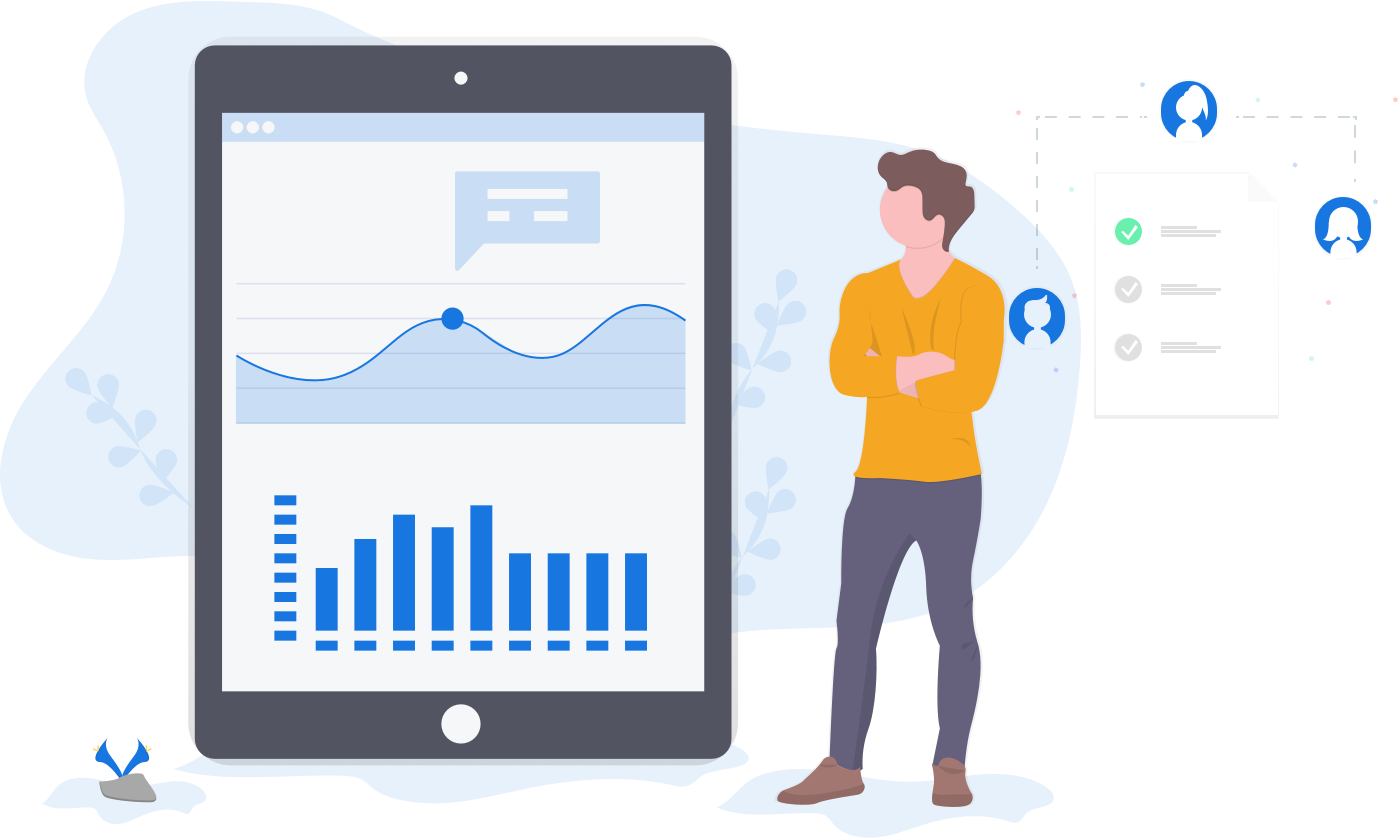 Your most important group metrics, at your fingertips.
Now, you can give your leadership the numbers they need without spending hours getting reports generated.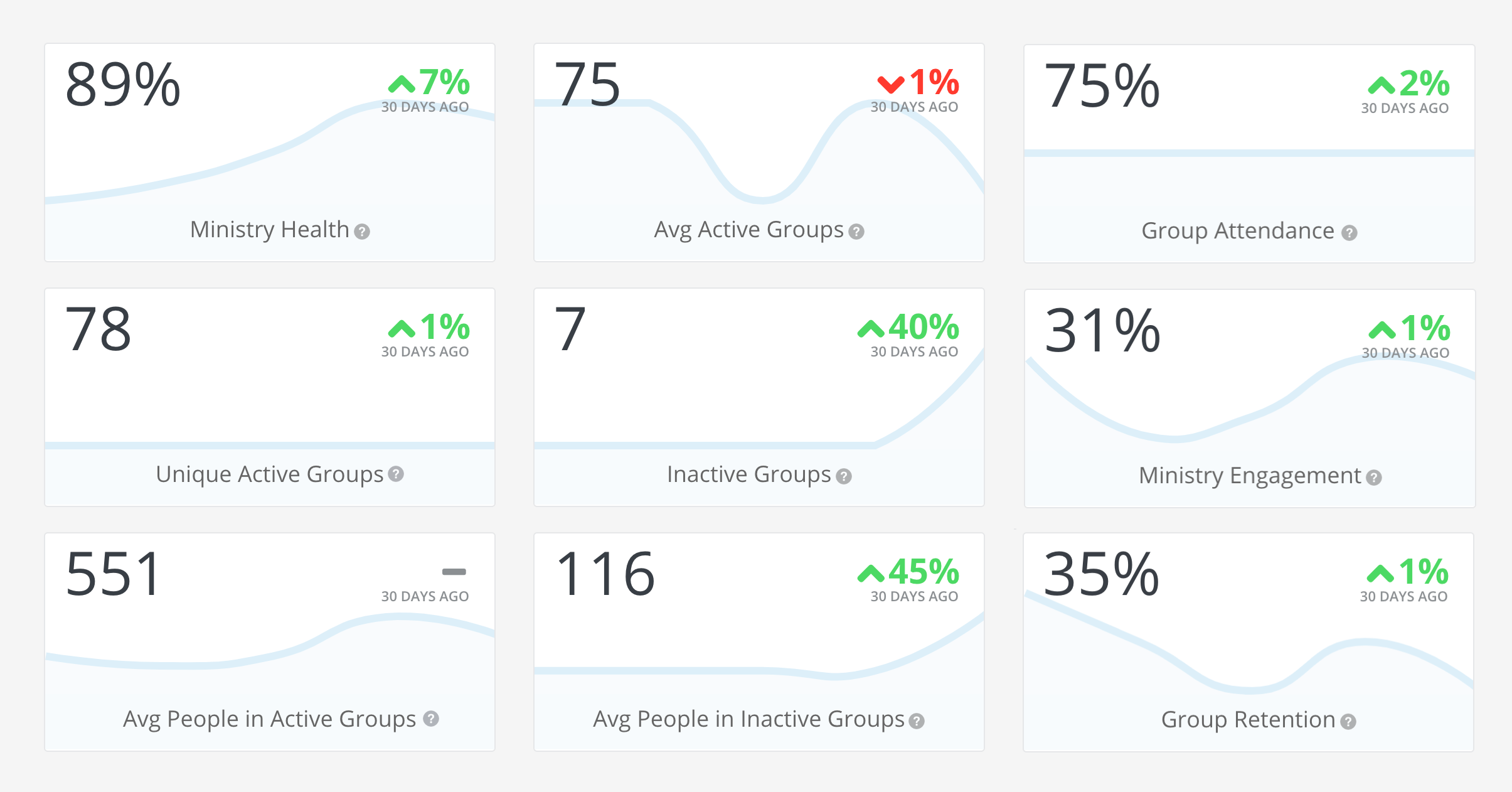 Understand your growth & engagement.
With the dashboard metrics, you'll now have instant answers to questions about new people in groups and if they're still showing up.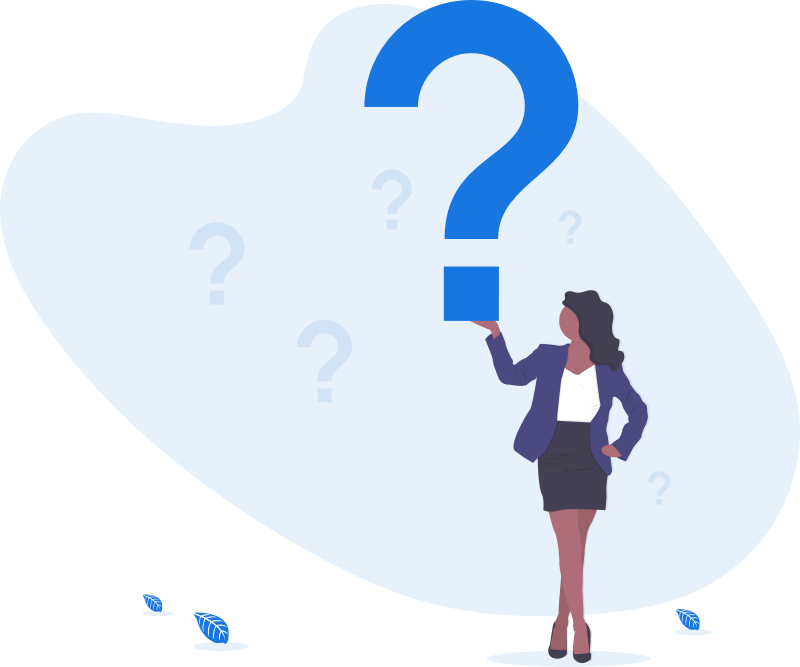 How many people are in a group for the very first time? Who are they?
How many people signed up for a group last semester? Who were they?
What's the percentage of people who end up sticking with a group?
How many people showed up to their group last month?
How many groups met at least once in the last 30 days?
Know which groups and people need your attention right now.
On your dashboard, you'll see groups and people that may need your attention, so no group or person will slip past you again. You'll know:
○
If someone is wanting to join a group.
○ If someone was unable to join a group.
○ If someone was removed from a group.
○ If a group's attendance has suddenly dropped.
○ If a guest showed up to a group.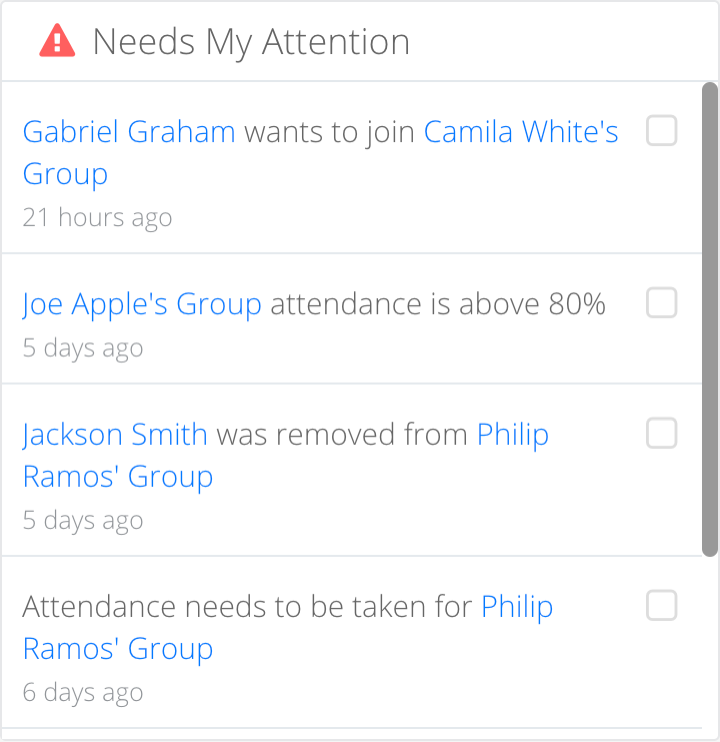 Finally, a personal feedback loop to provide faster care for leaders.
See all the comments made by members, leaders, coaches, and staff.
Now, you're always in the loop and can be there for those who need you the most.
See notes and comments when:
○ A leader takes attendance. (You can custom questions)
○ A group member fills out the health survey.
○ A coach makes a note about their leader.
○ A staff member makes a note about a prospect.
Are you ready to keep a better pulse on your groups and people?
"Because of GroupVitals, I have a better understanding of the health of our groups and I can make more informed decisions on how to best connect people and support leaders… all from one location. That gets me excited about growth! And, I don't have to worry about missing any details. It offers so much more than Excel ever could for managing my groups."