Improve Your Group Sign Ups and Follow-Ups.
Save Everyone Time and Make Sure Each Person Gets Connected to a Group.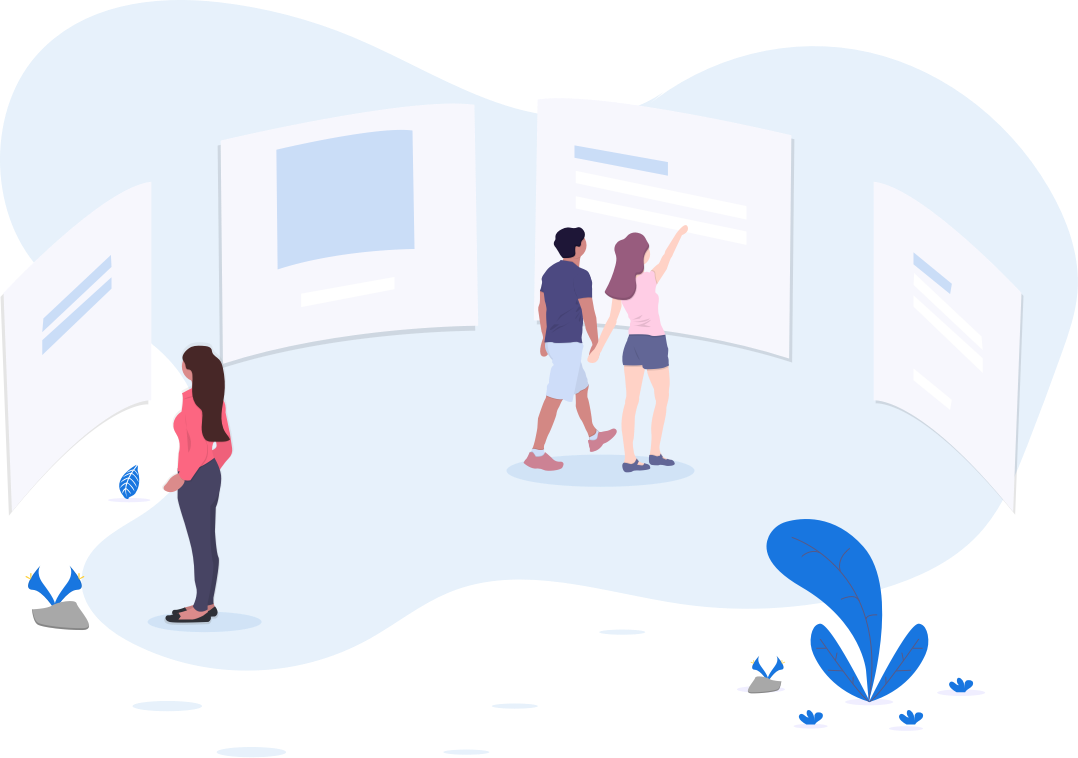 Save Hours of Manual Data Entry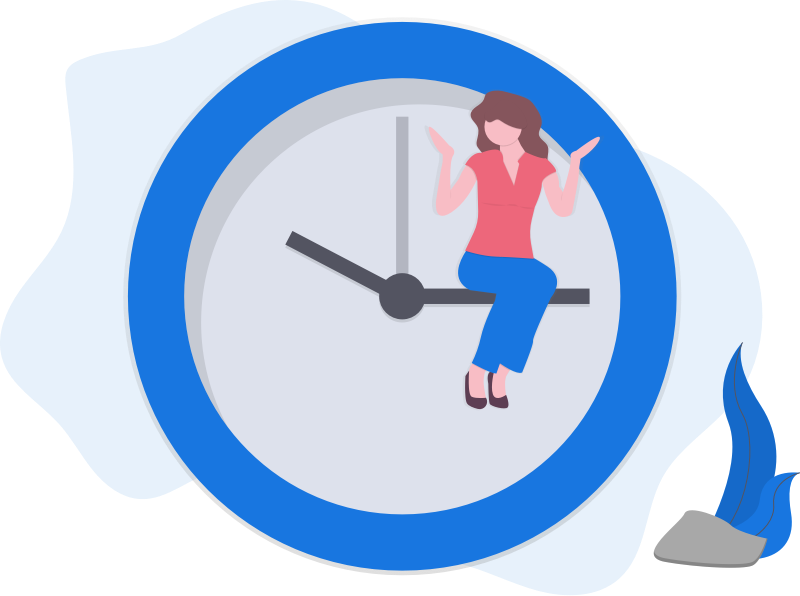 Toss out the paper sign up cards and sheets and save hours of manual data entry.
With the GroupFinder, anyone can go online and join a group from their phone during an event or on their computer at home, 24/7.
Each sign-up is directly added to the group and tracked in our innovative prospect pipeline. 
A More Helpful and Beautiful Online Group Finder.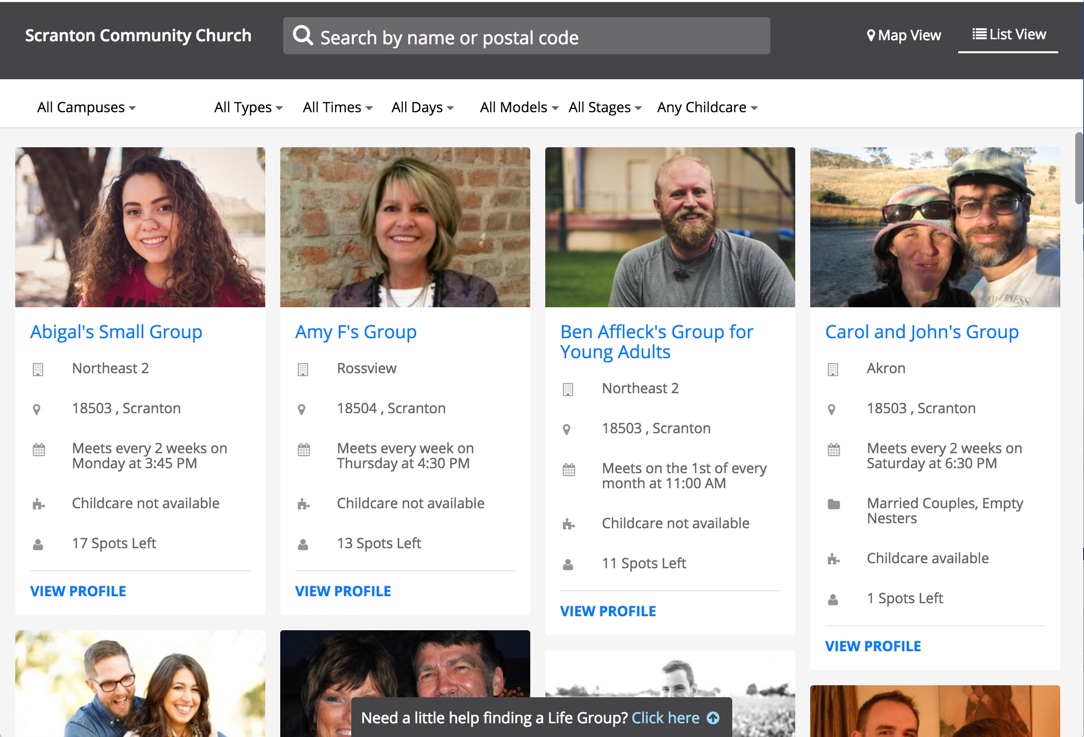 Make it easy for people to find the right group and sign up.
The search filters, map view and list view help people find the right group for them quicker than ever.
The signup form is simple to fill out and they can instantly become a group prospect, guest or member.
Tip: You can directly link to pre-set filters on your GroupFinder. For example, on your website you can have a button that will take them to the GroupFinder and only show Co-Ed groups.
You'll Have Peace of Mind About Each Group Sign Up.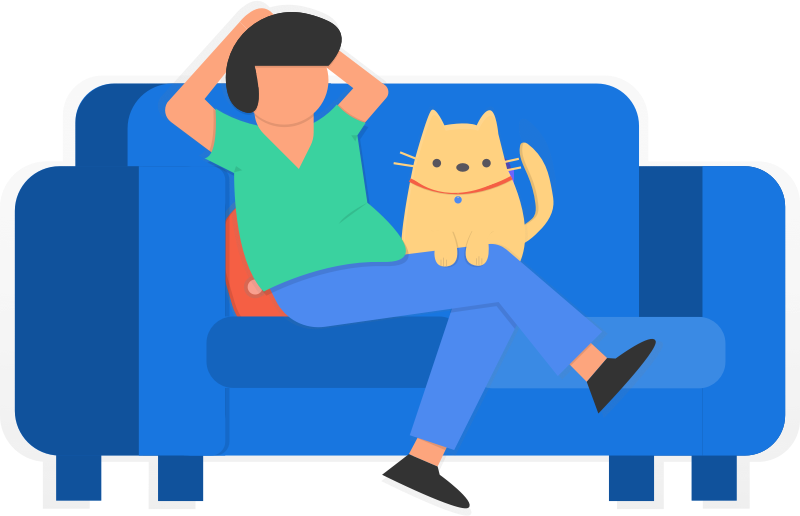 You'll know exactly who has signed up for a group and if they got connected.
With the prospect pipeline, you have full visibility of each step a person takes to successfully get plugged into a group.
You or an assigned staff member will get email reminders to follow-up as well, so now you'll never let someone fall through the cracks.
It's Easier for Leaders to Follow-Up Quickly, So People Are More Likely To Show Up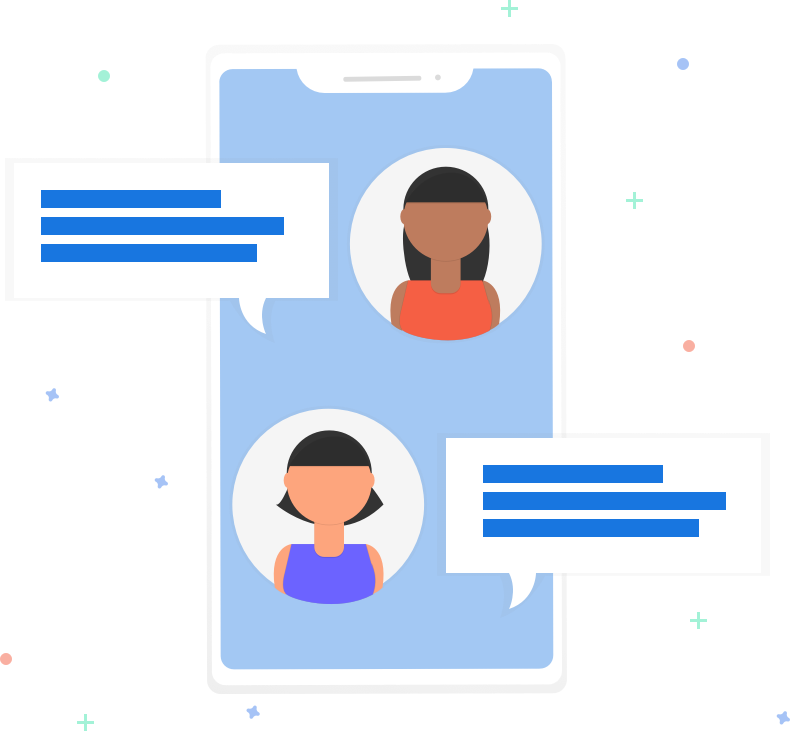 As soon as someone sign-ups for their group, the leader will get an email and text message.
The email and text will contain the sign-up's personal information so that the leader can quickly follow-up and give them the information they need to know about joining the group.
If the leader has a coach, the coach can get an email notification for each sign up as well for another layer of accountability.
Are You Ready to Improve Your Group Sign Ups?
"One of the best parts about using GroupVitals is being able to fill in the holes where people had previously been falling through the cracks."